Night vision is becoming increasingly impressive and useful with each generation—the higher the generation, the better the technological advancements. However, upgrading to a new generation isn't always the best idea. There's quite a bit you should know before committing to any generation of night vision.
When it comes to Gen 2 vs Gen 3 night vision, Gen 3 lasts longer, improves its clarity, and works for further distances. However, Gen 2 night vision costs much less and is more readily available to the public. Both night vision generations are popular in the military, but Gen 1 is phasing out.
Throughout this article, we'll also cover the following information about Gen 2 and Gen 3 NV:
Comparisons of what you should expect with both generations
Highlights of Gen 2 and 3 night vision
Downsides you should know before investing in either type of night vision
---
Gen 2 vs. Gen 3 Night Vision: What To Expect
If you're thinking about getting new NVGs, binoculars, monoculars, or other optics, the generation is perhaps the most important aspect. Gen 2 was a significant improvement compared to Gen 1 night vision goggles. However, Gen 3 doubled the effectiveness and longevity.
Below, we'll explain what you should expect with both night vision generations.
Gen 2 Night Vision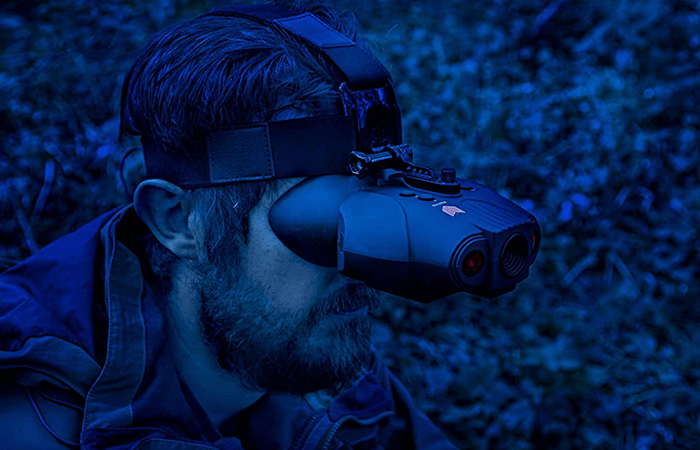 Generation 2 night vision is far from outdated. It's the most common night vision for non-military people for many reasons.
For example, it's quite affordable and versatile. You can find plenty of Gen 2 night vision accessories, but Gen 3 isn't nearly as available. Generation 2 is much closer to Gen 3 than Gen 1 night vision devices.
The ATN Night Spirit-2 is an excellent example of top-notch Gen 2 NV. This 3x magnification scope can be handheld or attached to a helmet.
It has a durable, ergonomic shell, though you'll also enjoy the lightweight, slim design and weatherproof construction.
Gen 3 Night Vision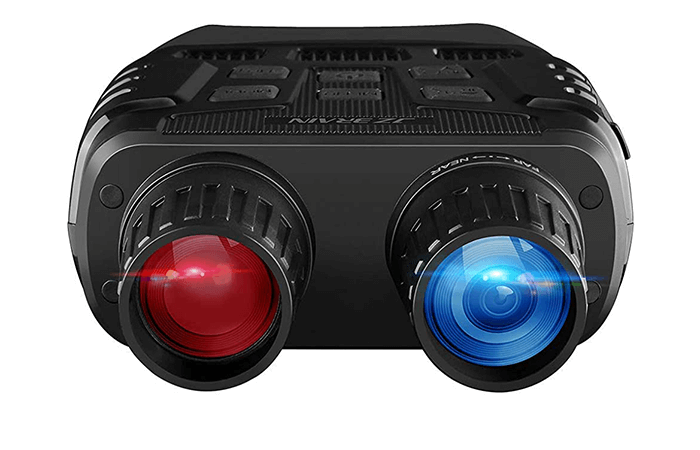 Gen 3 NVD is the best available choice. It has almost twice the distance, additional clarity, and double the Gen 2 night vision equipment's life span.
This generation is becoming increasingly popular for military personnel, though it's slowly becoming readily available to the general public.
If you're considering Gen 3 NV, check out the Superior Tactical PVS-7 Goggles. They have a wide field of view for a better sight picture with a much longer distance than most Gen 2 NVG. Much like the ATN Night Spirit-2, these goggles have a rugged weatherproof exterior and layered lenses.
---
Performance Pros and Cons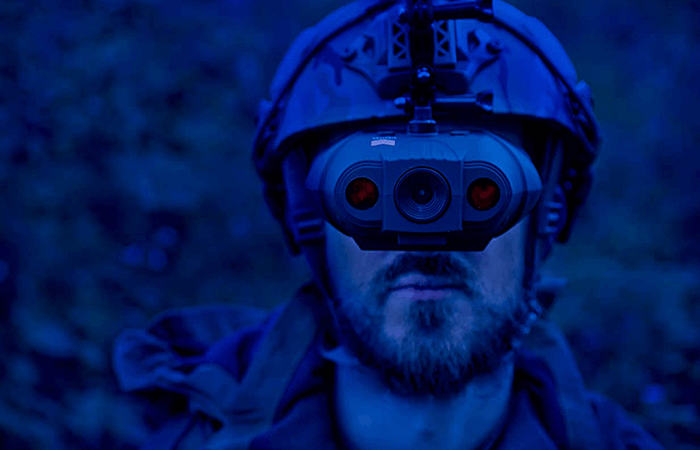 Comparing these two night vision generations is challenging because the 3rd generation is always supposed to be better. It's superior in almost every aspect, but the price might be enough to steer you toward the 2nd generation.
Let's dive into the pros and cons of Gen 2 and Gen 3 NV below.
Pros of Gen 2 Night Vision
It has double the longevity of the 1st generation. If you prefer long-lasting battery life without breaking the bank, there might not be a better choice on the market.
Gen 2 NV has improved clarity that reduces the blurred picture around its target. You won't have to deal with fuzzy images or excess brightness.
It doesn't overreact when exposed to bright lights. Unlike the 1st night vision generation, the 2nd generation won't glare or shine, preventing the view from becoming overwhelmingly white.
Cons of Gen 2 Night Vision
Although it's relatively clear, you won't have a high-definition lens with Gen 2 night vision. It's slightly blurry, which is why the military is opting for Gen 3 night vision. However, it's more than usable for most non-military people.
Pros of Gen 3 Night Vision
Many Gen 3 NV accessories offer thousands of hours of operation. Some of them last between two to three times longer than Gen 2.
Gen 3 night vision lets you see further than any generation before it. Optics Mag shows this advantage marks a drastic improvement over previous versions.
Perhaps the best improvement is the added clarity. Gen 3 is as good as it gets if you prefer crystal-clear viewing lenses. The distortion is minimal, thanks to high-quality lenses that reduce the rippled blurriness from bright light sources.
Cons of Gen 3 Night Vision
The only downside of Gen 3 is its price. It's much more expensive than Gen 1 and 2, making it unaffordable for many people.
Performance Conclusions
Generation 3 takes the cake in every area aside from its price. However, if you're using it for entertainment or low-light hunting excursions, you'd be okay using Gen 2 in almost any scenario.
Those looking for the best of the best would lean toward Gen 3. It uses a micro channel plate detector (MCP) in the image intensifier tube for more precise image quality. There's no working around the previously mentioned lenses, longevity, clarity, and military-grade performance.
Related reading: Can You Aim Using Night Vision Goggles
---
The Case for Gen 2 Night Vision
If you're looking for impressive modernized quality without spending too much money, there's nothing better than Gen 2 night vision.
It lasts long enough for any hunting expedition, so there's no need to spend more money for additional usage hours. Many models come with waterproof cases, scratch-resistant lenses, and zooming technology.
The Case for Gen 3 Night Vision
If you enjoy the finest quality available, Gen 3 should be at the top of your list. It's incredibly clear, long-lasting, and approved by the military.
While it might cost considerably more than all previous generations, many traits back it the higher price tag. It's ideal for law enforcement, military usage, hunting, preppers, entertainment, and more.
---
Final Thoughts on Gen 2 vs. Gen 3 Night Vision
If you are into nighttime games, hunting and more night vision devices can save you many hassles. As we have explained earlier, Gen 2 NVDs are more than enough for you if you are an occasional hunter.
It is a tremendous improvement from Gen 1 night vision technology with 5000 hours of life expectancy. Trust me; it is more than you will ever need.
However, If you are an avid hunter or need to use night vision device in your day-to-day work, consider getting a high-quality Gen 3 night vision. It is the best you can get if you are not in any law enforcement force or any special duties.
Gen 3 NV technology assures enhanced clarity with an image intensifier. You can operate smoothly without needing any IR illuminator even in extreme low light conditions.
Related Articles