If you're a wildlife lover, there's nothing more exciting than setting up trail cameras around your property's perimeters and getting a peek into the life of your unexpected visitors.
Trail cameras have been developing over time, and today they're challenging to detect and almost entirely silent. However, animals' senses are much more refined than human ones, so can they see and avoid trail cameras?
Animals can avoid trail cameras if they have been provoked by the cameras' light or odor, which causes them to avoid a location where they usually hunt or gather food. You can prevent this by investing in high-quality cameras, placing them out of their reach, and using gloves during installation.
It's vital not to disturb the wild animal, especially if you want to observe endangered animals. This article will show you how animals detect and avoid trail cameras, and give you tips to keep your camera trapping out of their reach.
---
What Are Trail Cameras?
Trail cameras, also known as wildlife cameras, game cameras, or camera traps, are devices that you can strategically place on your property to primarily for hunting and enjoying the natural life of wildlife.
These devices will take pictures and videos at their core, storing the black and white or colorful images in their internal memory and allowing you to view them at a later moment.
The technology behind these cameras varies from a device to another, but they're generally activated by motion. While initially, these cameras were used in wildlife management research, today, they're easily accessible by most animal lovers.
---
How Do Trail Cameras Work?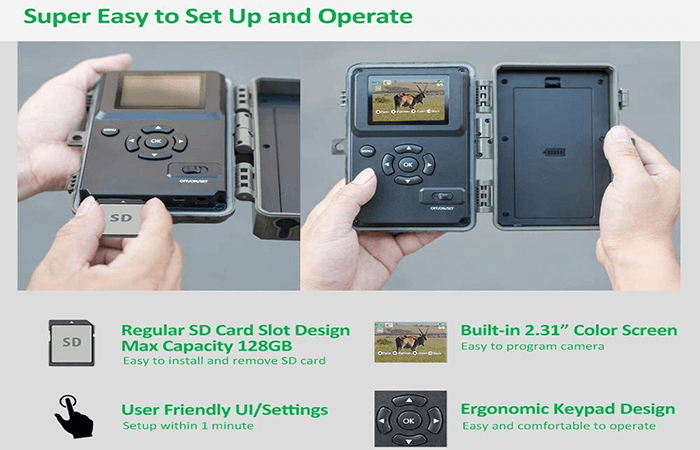 Trap cameras can be set up on trees, branches, or gates out of the reach of animals. Once in place, they enter a standby or electronic sleep state, thus saving battery time.
However, even during this electronic sleep, the motion sensor remains active, and, as it detects motion, it "wakes up" meaning trigger the camera.
At this point, the camera detects light levels, turns the flashlights towards the target, goes into focus, and shoots several pictures or a video.
The number of images or the length of the video is decided through various settings that you can adjust before installing the camera.
After the images are taken, the camera stores them in its internal SD card and returns to its standby mode.
Depending on the camera's quality and effectiveness, you can enjoy a larger field of view, high image quality, or increased shutter speed. Modern trap cameras come with night vision so that they can record high-quality images as well as video even at night.
Related reading: Does Night Vision Work in Total Darkness
---
Can Animals Avoid Trail Cameras?
Infrared-triggered cameras have been on the market since the 1990s, but they have evolved from the bulkier and noisier devices that were easily recognizable by animals. However, over time, cameras have become much more silent and difficult to detect.
A 2014 study states that animals can recognize trap cameras, be provoked by their light or sound, and avoid them.
However, since most of the provoking aspects of these cameras have been addressed, scientists are still trying to understand what disturbs animals.
Meanwhile, it's essential to know that disturbing animals, especially endangered species, can cause them to start avoiding the cameras.
In turn, this can lead them to avoid areas where they often hunt or gather food, which can cause them to waste unnecessary energy in finding food somewhere else.
---
How To Hide Your Trail Camera From Animals
Game hunting cameras can be detected by the fine sight and sense of smell of some animals. However, there's a lot you can do to minimize the chance that your wildlife camera gets in the way of the visitors' daily life.
In the video below, you can get an overview of how to set your camera to disguise it properly:
Use a No-Glow Camera
Aside from the smell, another factor that could disturb the animals and cause them to avoid the location you've set up the camera is the light emitted.
Most game cameras emit a light that, to the human eye, is almost invisible. These cameras are labeled "red glow" or "low glow," and produce infrared light.
Oppositely, cameras labeled as "blackout" or "no glow" won't produce this light, which makes them more difficult to detect when recording.
Set It Up Out of the Animals' Reach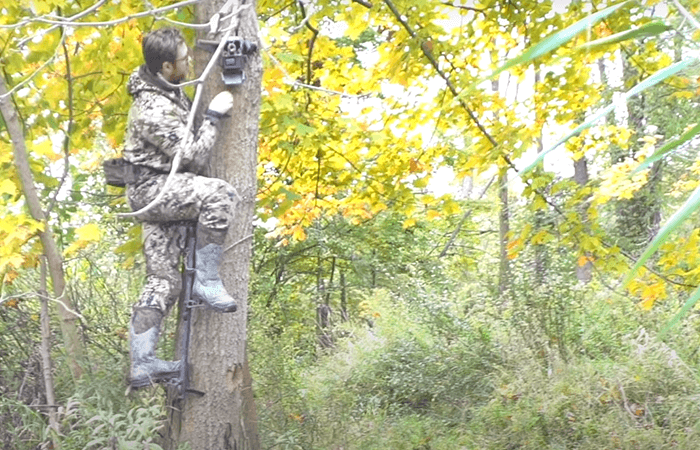 When placing your cameras within the animal's reach or viewing range, they're more likely to notice it and avoid it.
You can obtain excellent results by setting the trail game camera high up a tree, using a strap to make them more stable.
If you wish to capture smaller animals, you can always set them up at an angle, with the lens facing slightly downward.
Get Rid of All Scents
While you might not smell your cologne or odor, the animals can. When setting up your camera, you'll need to wash your hands, getting rid of as much perfume as possible, as well as any lingering odor of food. Ideally, you should use gloves and odor eliminators for better results.
---
Final Thoughts: Do Animals Avoid Trail Cameras?
Trail cameras are beneficial devices if you love looking into the fascinating life of wildlife and endangered animals.
However, while technology has made them almost silent, invisible, and odorless, animals can still detect them.
If they become provoked by the noise or infrared light emitted, they might start to avoid them, which leads them to avoid the area where they find food, disrupting the ecosystem.
If you must use these cameras, you should always take precautions to minimize disturbance.
Related Articles: