Choosing the best possible pair of binoculars can be challenging if you're not familiar with the many different binocular types, sizes, and ratings. Additionally, it's crucial to understand standard binocular features and capabilities, such as close focus. What is a close focus on binoculars?
Close focus on binoculars refers to a binocular's ability to focus on nearby objects. A pair of binoculars with close focus capabilities might have a low magnification power of 8x or below but offer clear focus. Close focus is best suited to birdwatchers, nature enthusiasts, and young children.
This article will show you how to choose binoculars that allow you to get up close and personal with the caterpillars in your garden, and what to look for when you want to go bird-watching. Let's get started.
---
What Is Close Focus on Binoculars?
When someone refers to close focus on binoculars, they're talking about achieving a detailed, focused view on nearby objects. Most compact binoculars with low magnification power can produce a close focus.
Binoculars are often used to view distant objects, but you can also use them to view nearby birds, landmarks, and signs. Not every pair of binoculars is designed for long-range viewing, and those that offer close focus tend to be ideal for birdwatchers and campers.
---
When Is Close Focus Beneficial?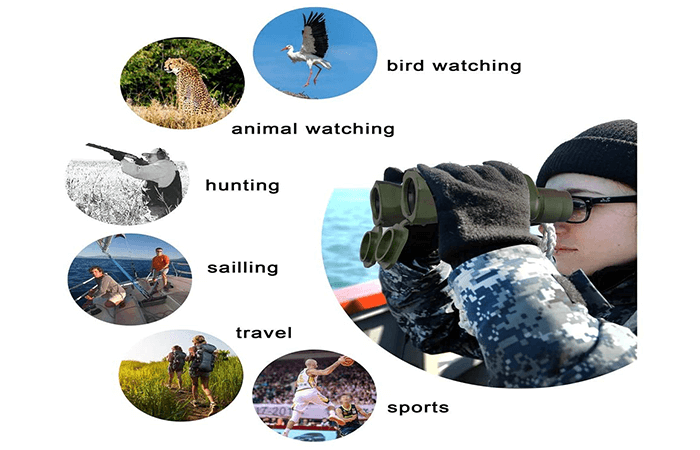 There are quite a few instances where a close focus is the best possible option. Birdwatchers, in particular, tend to utilize close focus, but butterfly watchers, hikers, and nature enthusiasts can enjoy a close focus on binoculars.
These individuals tend to purchase binoculars with low magnifications, and while a lower magnification power might be challenging if you're trying to view far away objects in great detail, it's an excellent option for everyday activities.
Many children's binoculars can close focus, which is a standard feature that allows kids to explore the natural world around them with greater clarity. It's not unusual to find children using their binoculars to spy on insects, birds, and local wildlife.
Notably, children's binoculars tend to feature lower magnification powers. While this might limit their ability to focus on planets, moons, satellites, and stars, it does boost detail during short-range viewing.
Aperture (also called objective lens size) can affect a binocular's field of view and brightness. But the binocular rating is the most significant factor that determines whether a pair of binoculars can close focus or not.
---
How Does Magnification Affect Close Focus?
A binocular's magnification power significantly influences its ability to focus on nearby objects. The greater a binocular's magnification power, the better it can zoom in on distant landmarks and items.
Because close focus refers to short-range viewing, powerful magnifications, and close focus don't mix, so most binoculars have a singular, set magnification power.
While it is possible to find zoom binoculars with variable magnifications, these tend to produce mixed results. It's often far better to invest in specific types of binoculars for your various hobbies and activities.
For example, an 80x pair of binoculars is bound to offer superior magnification. You could use the 80x binoculars to look at the moon, view the stars, or peer at planets, but they tend to be quite heavy and oversized, necessitating a stand or tripod.
Low magnification close focus binoculars tend to have a maximum magnification of 10x, with 8x options being far more common.
You might not get a wider field of view of the surface of Mars with one of these devices, but you will be able to see the feather colorations of your favorite birds or the hues of a butterfly's wings.
---
What Are the Best Binoculars for Close Focus?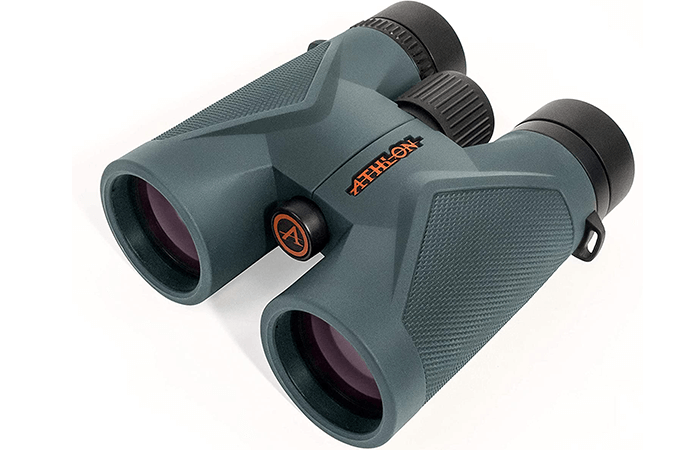 There are hundreds, if not thousands, of close-focus binoculars you could choose. Picking the best possible model can be challenging, especially if you're not entirely sure what you're looking for. To choose the best binoculars for your purposes, you'll need to consider:
Magnification power
Size
Price
Intended use
The best ones tend to have magnification powers of 10x or less and are typically small and compact.
Most of these binoculars range in price between $10 and $300. But you'll want to consider how you plan to use your new binoculars before deciding on what kind of binoculars you want to buy.
However, if you want to look at the moon or mars, you'll want to get a long-range telescope rather than binoculars.
Here are some suggestions for the best close focus binoculars:
---
Final Thoughts: What Is Close Focus on Binoculars?
Close focus is when a pair of low-magnification binoculars achieve a detailed focus on nearby objects and is beneficial for birdwatchers, butterfly watchers, hikers, campers, and children.
A binocular's magnification power affects how well it can zoom on objects. Pairs with higher magnification powers are better suited to stargazing than birdwatching, but the best pair of close-focus binoculars for you depends on your budget, preferences, and needs. Space-watching requires a higher magnification
Related Articles:
.