Scope covers may seem like an unnecessary luxury, but they can be the one thing standing between you and a scratch on your expensive scope. In the long run, a scope cover may save you a bit of money. But are scope covers necessary?
Scope covers are necessary because they protect the lenses from scratches, keep your scope clean and dry, and they also keep your scope from fogging, which may affect your vision. Scope covers will protect your lenses from any weather condition, be it dust, sleet, or snow.
There are different varieties of optics covers, from glass to plastic, and they all come with additional attributes. Read on as we explore the benefits of using scope covers and touch on different types of scope caps.
---
What Are Scope Covers?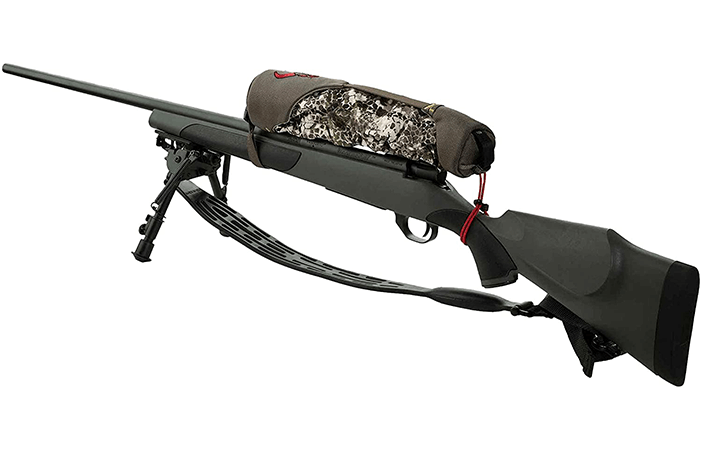 Even scopes with added abrasion protection are susceptible to scratches here and there, so choosing a reliable and durable cover can save you money.
The scope covers come in different shapes and sizes, and their primary purpose is to protect ocular or objective lenses from scratching and weather elements like snow or dust. As a result, they help to keep cleaning at a minimum.
Most hunting optics covers are waterproof and easy to take on and off, so they won't hinder speed or disturb reflexes.
They're made of different materials, from rubber to aircraft-grade aluminum. The rubber won't damage the finish of the riflescope, and the aluminum is durable to last long. Most come with a spring mechanism that makes them quick and easy to open.
For more information on scope covers, you can watch the following video:
---
Different Types of Scope Covers You Can Buy
If you're still on the fence about why these covers are so important, these examples will prove just how necessary they are!
Butler Creek Flip-Open Eye-Piece Scope Cover
The Butler Creek Flip Cover is kept in place by a waterproof semi-O ring that helps to effectively prevent the lens from coming into contact with grit and moisture. 
There's no need to pause and use up precious seconds to remove the cover, which is easy and quick to open by pressing down on a button with your thumb. And the spring hinges were designed for silence and stealth to avoid alerting the game.
It's lightweight and is custom fit to your scope. The friction mount is perfectly watertight for maximum protection. Extreme temperatures will not damage these covers.
Vortex Optics Sure Fit Riflescope Covers
The Vortex Optics Sure Fit Cover is waterproof and will offer protection from dirt, scratches, and weather elements. This cover will fit snugly for most rifle scopes measuring between 9 and 11.5 inches long. 
The cover is stretchy for a tight and secure fit and is easy to put on and remove as needed.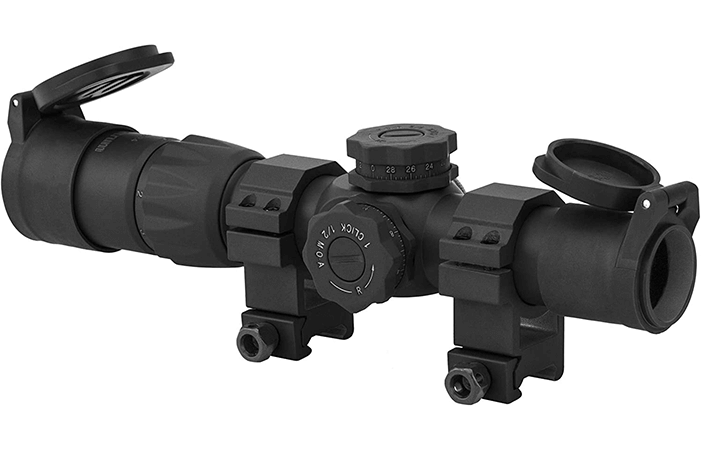 These Monstrum Rubberized Flip-up protect your lens from dust and unnecessary friction. The opening mechanism is spring-loaded and will open swiftly and silently with minimal effort. 
The design is for maximum durability using rubber which won't scratch the finish of your rifle scope and damage aesthetics. The covers are easy to open, and the cover will flip back and not obstruct sight or compromise your quick shot.
This Vortex Optics Defender Riflescope flip up caps is the perfect fit for almost any Vortex rifle scope, and it is highly durable. 
You can open the flip ups in two different positions, which are 45 degrees and 90 degrees. The opening mechanism operates on a stainless steel spring which enables fast opening and won't delay or compromise reflexes.
Leupold Alumina Flip-up
This Leupold Alumina Flip-up lens cover is made from aircraft-grade aluminum. Leopold covers are very lightweight and come equipped with strong magnets that ensure they remain securely closed for as long as needed. 
The design is for maximum efficiency, and they are quick to use and don't cause any unnecessary delays. Some of the designs can rotate so that you can open them in any direction of your choice.
They also come with an eyepiece.
Down Under Outdoors Rifle Scope Sunshade
This type of scope cover is durable and made from silicone rubber. Down Under Outdoors Rifle Scope Sunshade comes in different sizes so you can choose the one suitable for you. 
This cover also has a sunshade to avoid distortions or excessive light that may cause momentary blinding. It has a rain cap to make shooting in rainy weather possible without getting raindrops or moisture on the lenses.
It also has an eyepiece, a tactical flip-up.
ScopeGuard Alaska Neoprene Scope Covers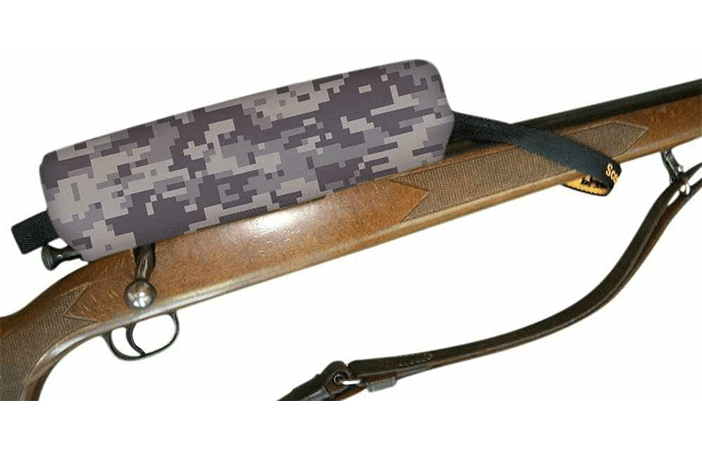 These ScopeGuard Alaska Neoprene Covers covers are straightforward to use and efficient. They'll effectively protect your lens from moisture, dust, and scratches. 
The ScopeGuard Alaska cover is the kind of cover that you won't quickly lose, and it comes with a "keeper loop" that keeps the cover glued to your forearm after removing or releasing the cover.
This type is flexible and stretchy, providing a perfectly snug fit that effectively keeps out any unwanted contamination. ScopeGuard Alaska lens covers are of high quality and will give you value for your money.
---
Final Word
Scope covers are ideal for keeping your lenses free from scratches, dust, grit, moisture. They come in different shapes and sizes, so there's something for everyone. Multiple have features that allow you to flip them up quickly and silently without spooking the prey.
They are perfect for every weather condition and are inexpensive. They're also helpful during transportation when movement and friction may cause some damage to your lenses.
Some are stretchy and allow for a close fit, and they also help reduce the time spent cleaning the lens.
Related Articles: