Do you want to know more about the distinctive features of Garmin Xero A1 and Garmin Xero A1i? Yes, you heard it right-these bow sights are not the same! As a matter of fact, although these belong to the same Garmin Xero series, still they are surprisingly very different from each other.
I can bet that the 'real hunter' inside you must be eager and curious to learn more about this matter, and, luckily you have come just to the right place.
In this post, I will be sharing a detailed comparative analysis of these two hunting tools and hopefully, by the end of this post, you would have discovered the best bow sight for yourself.
---
Garmin Bow Sight Xero A1 VS A1i: Introduction
Garmin Ltd is the proud owner of aviation, automotive, marine, outdoor recreation products. This company was formed in 1989 and was later divided into various units including Garmin International Inc.
Garmin International Inc presented its modern take in the form of its Xero series. The Garmin Xero consists of two models that is Garmin Bow Sight Xero A1 and Garmin Bow Sight A1i. Both these models made their first appearance in 2018 and have been in popular demand ever since then. 
The Garmin Xero A1 and A1i are one-of-a-kind auto-ranging digital laser sights. I wouldn't blame you if you confuse Xero A1 with the Xero A1i device because surprisingly they have the same exterior design.
However, keep in mind that Xero A1 is the regular model, whereas Xero A1i is the advanced one. The basic features of these models are the same but you will find Xero A1i to be more fascinating as it is supported with multiple new and diverse features.
Related reading: Diamond Edge SB-1 vs Infinite Edge Pro
---
Garmin Bow Sight Xero A1 VS A1i: Arrow Profile Settings
Hunting is an activity of precision and well-planned strategies. If you are interested in experimenting with various hunting styles, then you will have to make use of arrows having different weights and different settings. The Xero A1i has a special feature that has simplified this entire procedure.
Once you insert arrows of different weights in the Xero A1i, led pins automatically adjust brightness and their sighting/ranging ability according to the specifications of the arrow. This feature is extremely beneficial for users who intend to switch from 3-D shooting to bow hunting.
Similarly, this particular characteristic gives you the chance to carry out your hunting adventures with different-sized arrows so you can capture various kinds of games.
Not to forget that these arrow profiles let you manage a smooth transition between the hunting setup and target setting and that also without making any manual changes to the sight.
The Xero A1 being a regular model lacks in this aspect because it offers only a single arrow profile. If you wish to try out a lighter or heavier, large or small arrow with Xero A1 then for every turn you will have to manually adjust the settings of the bow sight so that it can accommodate the arrow.
Nonetheless, the absence of this feature does not negatively impact the performance of Xero A1. You won't need multiple arrow profiles, if you are loyal to a single type of arrow and prefer to stick to it only, and trust me, many hunters do that.
---
Garmin Xero A1 Vs Xero A1i: Compatible With GPS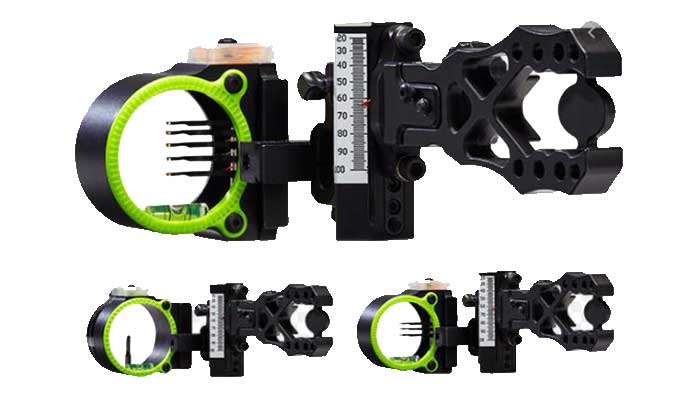 During hunting, all of your focus and intellectual abilities are centered around one thing. This is super important especially when you want to end up with a successful result. The benefit of Xero A1i is that it comes with a special laser locate feature.
The laser-locate feature can be paired easily with Garmin's GPS device. This feature works effectively and lets you locate the game or search for arrows. Additionally, you can track the initial movement/location of your target according to the first shot or range that you had taken.
You cannot operate this useful feature on its own and it will turn out to be effective only when you pair it with a separate Garmin GPS device.
Unfortunately, you cannot find the laser-locate option in Garmin Xero A1. Therefore, if you are eyeing a Garmin Xero primarily because of this feature, then you will be disappointed with the Garmin Xero A1.
---
Garmin Xero A1i Vs Garmin Xero A1: Setup Procedure
Many customers are impressed with Garmin Xero A1i's easy setup style. The multiple arrow profile feature of Xero A1i plays a great role in making its setup quick and user-friendly.
With the Xero A1i in your hand, all you have to do is place the arrow in it and the bow sight will do the rest for you. On the contrary, things are not so simple with Xero A1.
The Xero A1's singular arrow profile might feel convenient to use for a particular type of arrow. However, it gets super inconvenient when so much of your time just goes away in setting up arrows in it.
---
Garmin Xero A1i Vs Garmin Xero A1: Shot Dynamics Feedback
Garmin Xero A1i features a shot dynamics feedback option. This new trait is installed in Xero A1i to help you build up your hunting skills. Once you shoot an arrow, the Xero A1i instantly provides you with information regarding the intensity of your bow's vibration, the level of the bow when you released it, and much more.
This data is super useful for keeping a track of your performance. The shot dynamics feedback tool of Xero A1i brings more charm and utility to it. At the same time, this feature makes the regular Xero A1 model appear dull and ordinary.
If you are on the lookout for a bow mounted digital laser that brings about a drastic improvement in your hunting skills then you should get Xero A1i. This allows you to clearly see your target unobstructed by physical pins.
Related reading: What Do the Pins Mean on a Bow Sight
---
Garmin Xero A1i Vs Garmin Xero A1: Colored Led Lights
If you imagine that Garmin Xero bow sights will leave you helpless in dark, blind hunting spots then you are wrong. These are powered with dual color LED pins. The most significant purpose of these LED pins is to clarify the vision so hunters can have a clear shot at the target.
Xero A1 has mini red LED lights, whereas the Xero A1i lets you play around with red and green LED lights. Whether you hunt with a red pin or a green pin, either way, these LED lights have simplified tiring hunting tasks.
---
Garmin Xero A1i Vs Garmin Xero A1: Price
The price gap between these two devices can be characterized as their key difference. Understandably, the advanced model of Xero A1i costs much more than the regular model and is worth $999.99.
On the other hand, Xero A1 with lesser features and decent performance can be bought at a reasonable price of $799.99.
---
Similarities Between Garmin Xero A1i and Garmin Xero A1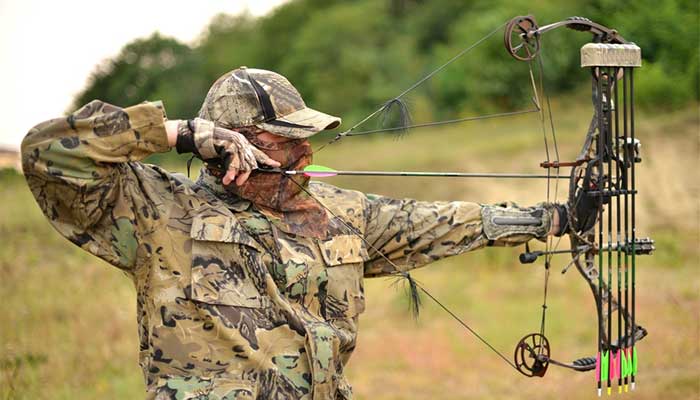 Since both of these devices fall are manufactured according to Garmin Xero's same business model, hence they have many identical features. Now that we have discussed their key differences, let's continue our discussion by going through the noticeable similarities between these two hunting tools.
Garmin Xero A1i and Garmin Xero A1-Same Battery Life
Both the models of Garmin Xero A1 and A1i can be powered by 2 Lithium AAA batteries. All you have to do is buy these batteries and plug them into the devices.
Once the system of these automated- it activates itself, you are good to go for one year. This means that you will be free from charging and recharging these devices for straight 365 days.
Easy to Use
If you are not a regular hunter then you might quickly assume that these modern bow sights are not the right fit for you. This misconception has overshadowed the judgment of many users as they believe that only skilled hunters can use such advanced equipment.
In reality, that is not the case because Garmin Xero has been given special mechanics which have made them easy to use and compatible with every type of hunter. Whether you are a professional or a struggling newbie, the process to use these sights is the same for everyone.
Just place the arrow in the bow sight, the Xero A1/A1i will do some quick calculations and measure the precise angle compensated distance from you to the target and it drops a pin for your perfect shot.
You don't have to do anything extra, just follow the lead of these and click and shoot. Yes, that's how easy things are with the Xero bow sights.
Versatility
The Garmin Xero is designed to be a two-in-one device and hence fit the bill of killing two birds with one stone. This digital hunting tool is a bow sight and a versatile rangefinder as well. The range finder is definitely a show stopper because it makes hunting so much easier for you.
When in use, this laser range finder measures the angle-compensated distance to the target and calculates it. So that, you will know exactly which LED pin to use. The presence of a rangefinder in these devices uplifts their functionality by turning them into a perfect hunting tool for any and every location.
The LED appears as a digital dot on your screen and you can hardly find this feature in regular bow sights. In short, the range finder saves you from the hassle of mental calculations and guesswork
Customizable Pins
The Garmin Xero is supported with a flexible design system and hence you can customize these with single pin and multi pin configurations. The single pin setting is customizable for single pin and much better than having multiple pins because multiple pins can distract you and break the focused trail of thought.
Whichever pin you decide to use, the Garmin Xero lets you control and change the brightness of LED pins. If the single pin and multiple pins suggested by your Garmin Xero are not according to your requirements then you can operate these with manual pin selections.
Moreover, if you want to work with only a specific pin system then you can easily switch these to a fixed pin' setting.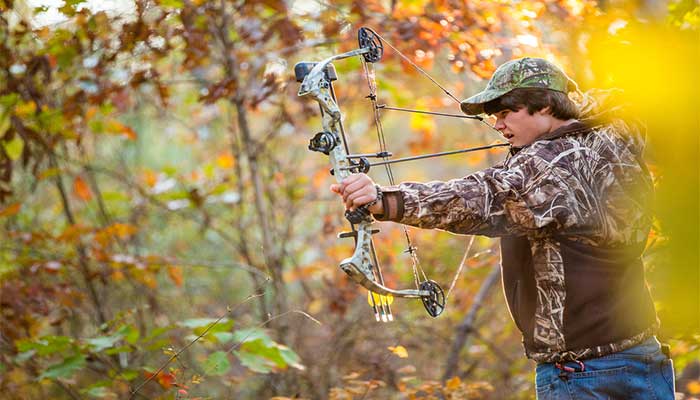 We all can agree that the stakes get higher with every move you make while hunting. The last thing you want is the bow sight to spoil your hunt with its loud noise and disturbance. Luckily, you won't have to face this problem with Garmin Xero sights.
The rangefinder trigger is engineered to be a silent button. You can pull the delicate trigger with one finger and that will quietly indicate the system to do all the math for you. This add-on feature helps you in maintaining a camouflage so that you can work your way through different hunting scenarios.
The silent button trigger lets you access a rest or full draw range of 100 yards away. Furthermore, you can reach reflective targets up to 300 yards on reflective. With such impressive target-hitting abilities, the Garmin Xero sights will always keep your pin for the shot on point.
---
Final Thought: Garmin Bow Sight Xero a1 vs a1i
We hope that the above-shared information is sufficient enough to make you appreciate the uniqueness of Garmin Xero sights.
While the present era is hugely dominated by video games, it is quite interesting to see how Garmin Xero bow sights have successfully turned things around in the favor of hunting and archery.
Although the Garmin Xero A1 and Garmin Xero A1i share many common features, still Garmin Xero A1i performs much better and is easier to use because of the additional features.
Without a doubt, Garmin Xero A1i is the most ideal product for experienced and adventurous hunters, whereas the Garmin Xero A1 is suitable for hunters who prefer a monotonous style of arching.
If you are interested in brushing up the long-forgotten skills of hunting and archery, then Garmin Xero A1i bow sight will do just the trick for you.
More Related Articles: