The Importance of Water Filtration
Some people wonder why others spend the time and money to filter their tap water, but the truth is there are many reasons. The first is that they remove or reduce harmful chemicals and substances, such as fluoride and chlorine, from our tap water. Due to that, the water is safer to drink, and it tastes much better than regular tap water.
Another reason is that it reduces waste and saves money. One 40 gallon water filter can replace 300 16.9 ounce water bottles. That is a lot of plastic that is staying out of the landfills.
That is also a lot of water bottles you are not spending money on. This means that a $30 water filter can save you over $300 every couple of months, depending on the amount you regularly spend on bottled water.
There is no shorter of water filters available. Read on for information on how to choose the best water filter.
---
Consider the Following Things While Buying Any Water Filter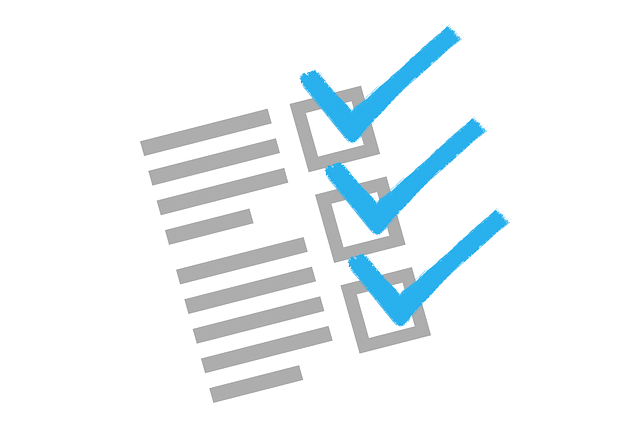 Every house and family is different, which means different people need different things. Regardless of which water filter system you choose, there are things you should consider before you begin shopping.
Determine your water quality
Do you know what is in your water? Many people do not, which is likely one reason not everyone filters their water. Many water departments will provide a water quality report if you ask, or you can purchase a home testing kit.
Knowing what is in your water is an important step to take when you decide to filter your water.
Determine the capacity you need
Different homes will require different capacities of water filtration systems. The amount your home needs will depend on how many people you have living there, how much water you will be filtering per day, and if you will need filtered water for anything more than drinking, such as cooking.
Different water filtration systems handle different capacities and fit into different size spaces. If you determine your needs first, you will more easily be able to choose the right one for your home.
Effectiveness
During your research, you want to pay attention to what contaminants each filtration system reduces or removes. This is where your water quality report will come in handy. Be sure that the filtration system you choose removes the chemicals that are in your tap water and make sure it does that effectively.
Ease of use
You have different options when it comes to the type of water filtration system you have, but they mostly come down to manual or automatic. Manual systems will consist of those such as pitcher filters, meaning the ones that you refill by hand.
Automatic ones get installed directly to your plumbing, so the water is filtered when it comes through your faucet. The difference is in the price and the effort.
You will most likely need a plumber to install the automatic ones, but you will have to refill your pitcher or other portable filter every time you begin to run out of water.
Cost
The cost actually directly links back to the ease of use. With automatic systems, you are going to spend a pretty penny on the installation alone but there will also be maintenance costs for as long as you keep the system.
We are talking thousands up front and thousands more over the life of your system. If you rent your home, this would not be a wise option.
The smaller manual systems cost much less and are easier to maintain, but it really comes down to your preference and budget.
Water softener vs. water filter vs. water purifier
A water filter removes contaminants from the water but usually leave trace amounts of minerals. Unfortunately, those minerals can make your water hard.
A water softener removes those minerals, making your water quite a bit softer.
A water purifier, however, fights three different classes of microbes and viruses.
In the United States, water softeners and water filters are generally all that people need. However, best water purifiers should be used when traveling in less or undeveloped countries.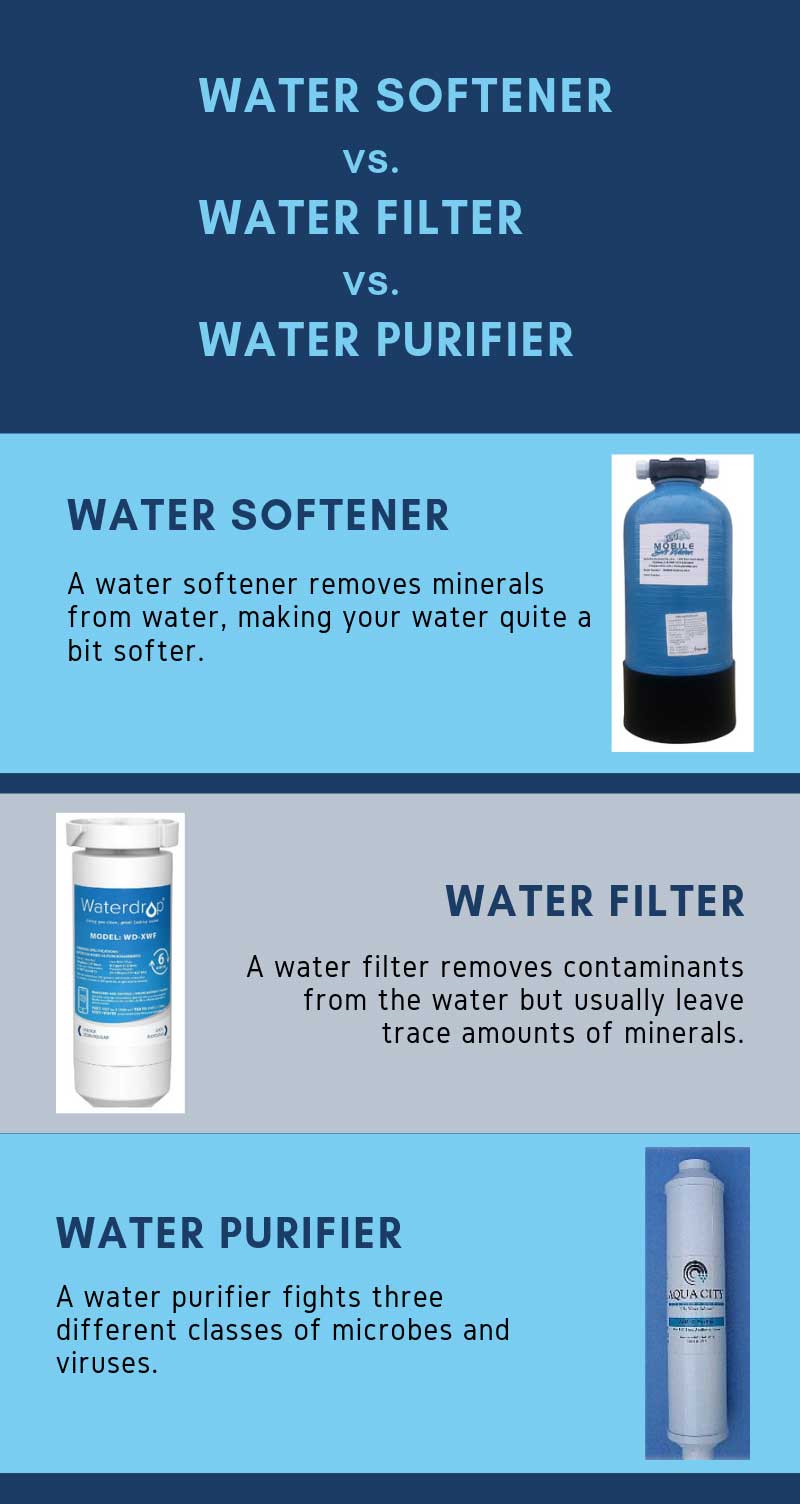 POE vs. POU
Water filtration systems tend to fall into two categories: point of entry (POE) and point of use (POU). Point of entry systems filter all water that comes into the house, including washers and tubs. It is probably not necessary to purchase a point of entry system for most homes.
The point of use systems are placed in the location they will be used. These would include under the sink filtration systems, such as reverse osmosis systems, and countertop systems, such as pitchers.
---
Water Filtration Technologies
There are multiple types of water filter technologies available for filtration systems. All have different capabilities when it comes to what can be filtered and the process in which it filters.
Following is a basic breakdown of some of the common technologies and the benefits they provide. Some are used alone while others are used in combinations to provide the most effective filtering.
Activated Carbon
Activated carbon is a fairly versatile technology as these filters can be made from any natural item that is high in carbon. Carbon filters are pretty effective against chlorine and organic materials, such as radon.
Not all of them are effective against all organic materials, though, so compare what each filters to what your water contains. Unfortunately, carbon filters are no good against inorganic materials.
Ceramic
Ceramic filters are an interesting choice. They contain very small holes that water can move through but dirt and some contaminants cannot.
These are ineffective against bacteria, chemicals, other contaminants, and viruses. They can be used for very long periods of time without being replaced if they do not break.
Distillation
Distillation is a more complicated process that involves boiling water that kills bacteria but it can leave you with pure water.
Reverse Osmosis (RO)
Reverse osmosis is all about pushing water through a membrane that blocks bacteria, viruses, and chemicals, but not chlorine and VOCs. If you choose this filtration, you should consider using it in combination with another.
UV
Ultraviolet light technology should also be used combination with another technology for maximum efficiency. The UV light causes the present bacteria to be unable to reproduce, but it does not exactly kill the bacteria.
---
What You Need to Know About NSF Testing and Certification
When choosing a water filter, it is best to choose one that has been NSF certified. The NSF is a product testing facility that independently tests items pertaining to food and water. NSF certified lets you know that product has undergone extensive testing and have passed it.
The tests are completed on site on a regular basis, and the NSF will issue products recalls and other notifications for any problems they find.
A product can lose its certification through these tests, so you can rest assured that if it is NSF certified, it is likely very safe for you. When it comes to things such as water filtration systems, this type of certification will let you know if it is actually working or not.
Purchasing a product that is NSF certified will help prevent spending money on bad products.
---
Different Types of Water Filtration Systems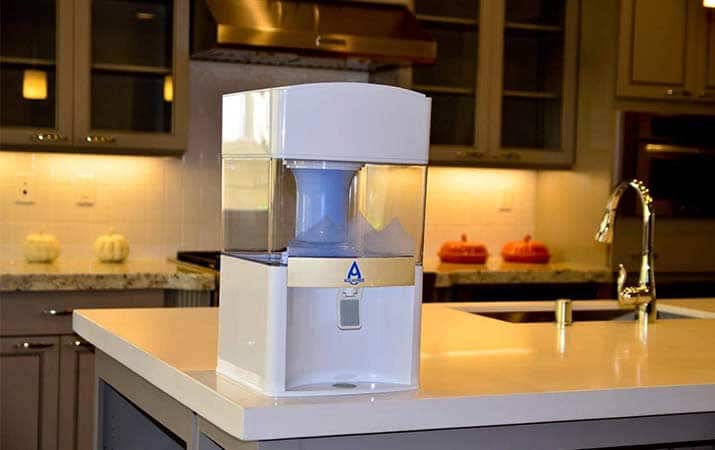 A countertop water filter is one that connects directly to your faucet. However, the filter is actually sitting to the side on the countertop, so you are losing counter space with this type.
Some of those filter units have their own faucet, which lets you get your water straight from the filter unit while others have you use the sink faucet instead. They are easy to install and offer the ability to easily switch between filtered and unfiltered water when you choose.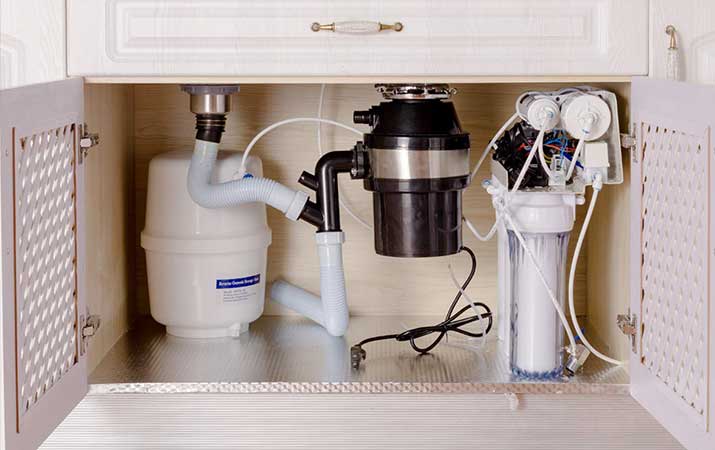 There are two different types of under the sink water filters: a simple under the sink filter and a conventional under the sink filter. With a simple under the sink water filter, your cold water diverts to the filter and then goes through your regular faucet.
With the conventional under the sink filter, there is a separate faucet to which water gets diverted. This gives you two separate faucets- one for unfiltered water and one for filtered.
While these systems only used activated carbon in the past, they now combine different technologies giving you much purer water. If you choose an under the sink water filter, check the technologies of each of them individually.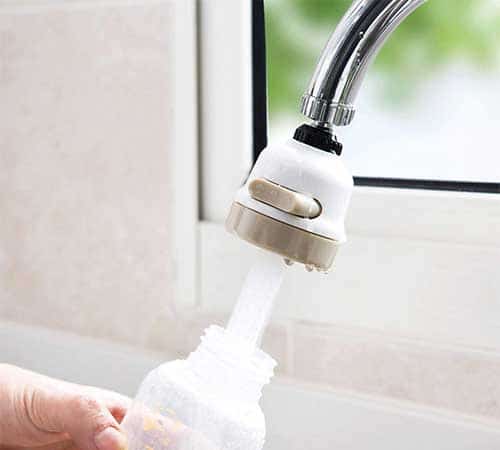 These are very simple to install as you simply attach them directly to your faucet where the faucet aerator goes. It generally has an activated carbon filter inside, which will improve the smell and taste of your water.
However, if you want a model that does more, read the details of each one you look at. You will also need to pay attention to the sink specifications that each model works with as they do not work with every faucet. Though they are an inexpensive option, they require frequent filter changes, so the overall cost will probably be high.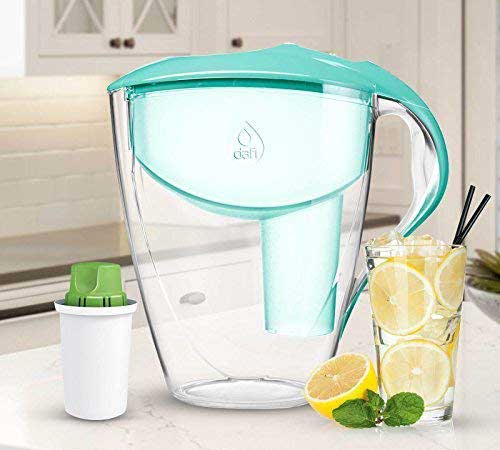 This is likely one of the most popular and well known types of water filtration systems there is. They come in different sizes, much like regular pitchers you may use for tea or orange juice.
They remove chlorine and improve the smell and taste of the water. Many of them also remove other harmful chemicals such as lead and fluoride.
Some have filters that last only 40 or so gallons while others can last through 150 gallons. Some models come equipped with indicators lights which let you know to change your filter.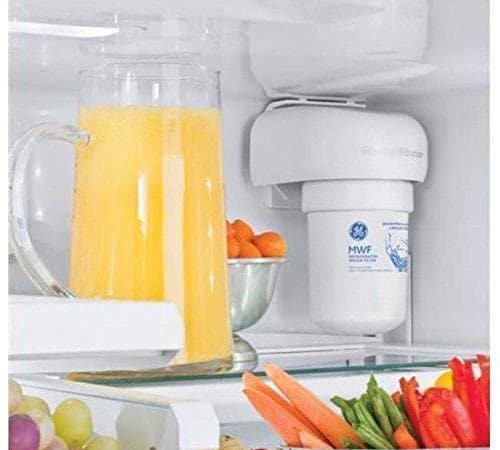 Refrigerator water filters work with an activated carbon block, which we know blocks some of what comes through in the water but work best in combination with another technology.
However, refrigerator water filters have proven to remove most of the contaminants and heavy metals, so it is definitely better than water straight from the tap.
It also may remove all of the bad things in your water depending on what exactly is in your water. Use your water quality report to find a good one if you choose a refrigerator water filter.
---
Some of the Best Water Filter Brands to Look For
While there are many water filter brands to choose from, some are just more trusted than others, and they tend to have a proven track record.
One of the leading filter brands is General Electric. GE's water filters are both reliable and cheap. They are also very easy to install. Also, they offer a very wide range of filter types so you should be able to find the perfect one for the contaminants in your water.
Instapure is another brand worth mentioning, especially since this is the company to invent the first water filtration system for the tap. Though they could have easily chosen to expand their line of products, they have chosen to stick with tap water filtration. That is great for their customers as they have chosen to make one product and make it well.
Kitchenaid has chosen a similar route. They specialize in refrigerator water filters and make the best that you can attain. The filters last around six months while removing chlorine, mercury, lead, and more. Their water filters are fairly priced, but it is cheaper and less time consuming to purchase them in packs of two or three.
Campbell, on the other hand, offers a variety of water filters, including some for RV and marine use. Both businesses and homes can find Campbell POU and POE systems ranging from reverse osmosis, chemical reduction, and UV technologies. They have not exactly made a name for themselves in the industry yet, but they do offer reliable filters that are sure to clear up your water.
Environmental Water Systems is a well known leader in the water filter market. In fact, they got chosen as the exclusive water filtration appliance for the National Association of Home Builder's Show (NAHB). EWS is compatible in around 90% of homes, and this brand effectively filters chloramine from water.
---
Whether you want to trade in your old water filtration system for a new one, or you are new to the water filtration game, there is a system out there for you.
Remember to get the water quality report from your area before making any purchases so you will choose the best water filtration system for your needs. Refer back to this guide for any questions you come across.
---
Related Articles: