It's no secret that we are what we eat and the same can be said about what we drink.
Our diet determines far more than just our weight. A good and balanced diet can help you with things such as having a better breath, having a better digestion, improving the health of your hair and nails and even improving the overall health and appearance of your skin.
Sounds like too good to be true?
Well, you better believe it. After all, what does our body uses to fuel everything it does?
That's right, food, so giving our body the best of the best, or at least making sure to eat a balanced diet is really the least we can do.
Of course, not everyone has the time or the resources to cook healthy and balanced dishes all day and even less people can do so for every meal.
What's the solution?
Healthy drinks!
By making fruits and veggies part of your drinks instead of your food you can include them in your diet in a much more affordable and time-effective way. Of course, this isn't as easy as say, buying something already made but it's much better for your health and, believe it or not, for your pocket.
The following list is full of healthy drinks for your skin and the rest of your body so make sure to try them all!
Green Tea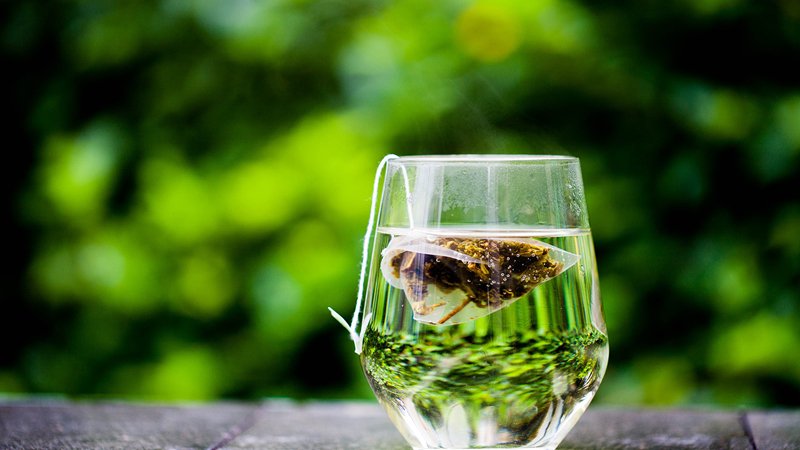 We're starting this list with something simple, something you don't even need to make yourself.
Numerous scientific studies and journals have revealed that green tea is, in fact, a super drink.
There are numerous antioxidants in green tea which can help improve your overall health but as far as skin health goes, green tea is fantastic because it helps improve skin density and elasticity, helping it look more youthful and can even help lower the risk of sunburn.
Consider adding green tea to your days, both as a way to increase your water consumption and to reap all the benefits from green tea.
A good way of including more green tea in your diet is to drink it instead of coffee, as it also has caffeine. However, we're not going to suggest you do that because coffee is also good for your skin.
Coffee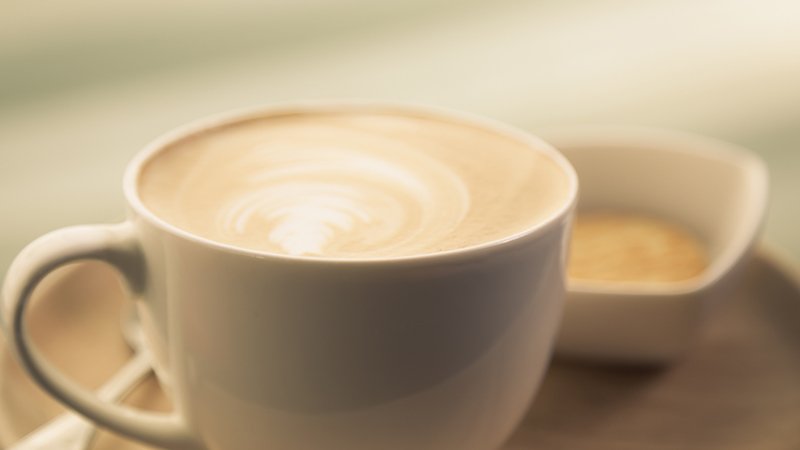 A recent study from the Harvard Medical School found out that coffee drinkers are less likely to develop cell carcinoma, which is the leading cause of nonmelanoma skin cancer.
We're not talking a small amount either. Women who drink up to 3 cups of coffee a day can lower their risks for skin cancer by 20%. Men experience a much smaller improvement, with 9%, but it's still a notable difference. If you're a coffee lover but can't stand the taste of black coffee, a best latte machine will help you.
The theory behind this is that coffee stimulates potentially-cancerous cells that have been damaged by light to die, rather than to hold on and grow into cancer.
Red Wine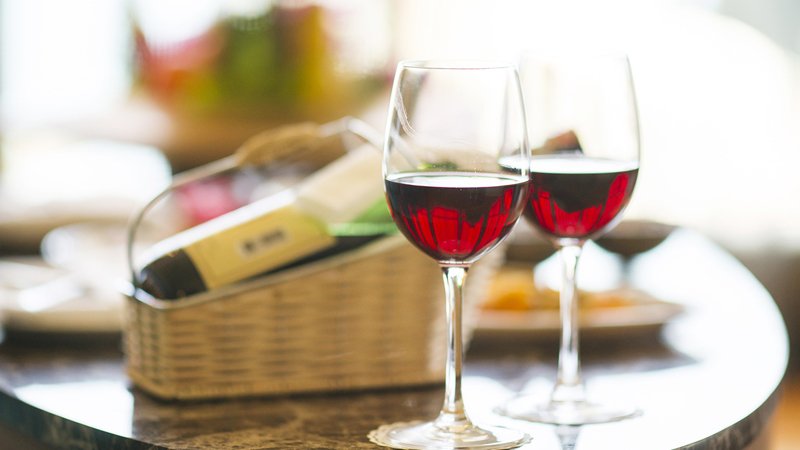 You've probably heard about the numerous health benefits of red wine which is why we'll keep this entry short. The abundant antioxidants in red wine can reduce oxidative reactions, which means it can help slow down sunburns and wrinkles. You also can try the substitute for port wine such as Fruit Juice and Chicken Stock.
Now that we've covered the most readily available healthy drinks for your skin, it's time to teach you how to make your own. You don't need any pots and pan or a glass cookware to make these recipes. They are simple and easy to follow.
As you can imagine, all these recipes will require the use of a blender or a juicer, though we personally advice against juicers, as these machines are known for removing a good quantity of fiber and pulp, leaving you with a healthy-ish drink in return.
Delicious Pumpkin Smoothie
Pumpkin is full of beta and alpha-carotene, which is used by our bodies to generate retinol and vitamin A. The latter is essential for cell growth and regeneration and that includes your skin.
This is what you'll need for this recipe:
Recipe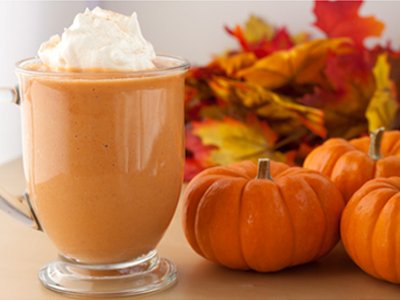 ½ pureed pumpkin. Freezing it in ice cube trays is recommended, as it will improve the consistency of the drink.
7 oz, 2% Greek Yoghurt.
½ cup, fresh water.
½ tsp pumpkin spice.
Simply blend the ingredients until perfectly smooth.
Sweet Mango Smoothie
Orange colored fruits and vegetables are usually full of carotenoid, which means that mango is one of your best bets to get both alpha and beta carotenes.
Remember, carotenoids are crucial in cell regeneration, which can help slow down the appearance of wrinkles and make your skin look healthier so if you don't like pumpkin, this is the smoothie for you.
This is what you'll need for this recipe:
Recipe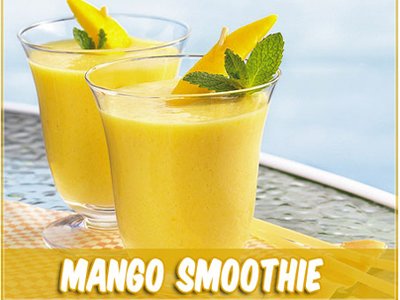 ¼ cups mango, cubed.
½ cup mango juice, unsweetened.
¼ cup fat-free greek vanilla yoghurt (Though you can use plain greek yoghurt and add vanilla extract for extra flavor)
1 tbsp lime juice
Ice cubes to taste.
Blend all the ingredients together and gradually add ice cubes until the smoothie has the desired consistency.
Related reading: 17 Mango Smoothie Recipes
Sweet Kale Smoothie
Out of all the healthy drink recipes for skin in this list, this is probably one of the best. Leafy greens, such as kale, can boost your body's Vitamin C's levels, which can lead to an improved collagen production; it can improve your Vitamin A levels, the benefits of which we've already discussed; and it can increase your body's cooper levels.
In case you don't know, copper has several anti-inflammatory properties that can help your skin.
For this recipe you'll need:
Recipe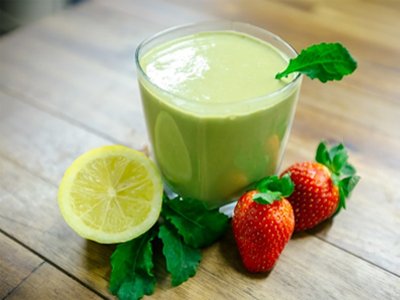 1 ¼ cup of chopped kale
1 ¼ cup of cubed mango, frozen.
Celery to taste
1 cup of freshly squeezed orange juice
Flat-leaf parsley to taste
Chopped mint, for added flavor.
Simply throw the ingredients in a blender and blend until it has the consistency you desire. If the taste is too strong for your taste, consider adding water.
This drink is not only good for your skin but it's also low in calories, as each serving is around 150 calories.
Carrot Cake Smoothie
Who doesn't like carrot cakes? People who won't enjoy this absolutely delicious smoothie, that's who.
As we mentioned before, orange colored fruits and vegetables are often full of carotenes which can improve your skin's overall health.
For this recipe you'll need:
Recipe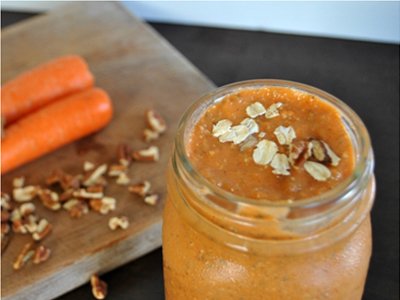 ½ cup carrot juice, unsweetened.
1 scoop, vanilla whey protein. Can be replaced with hemp, though that'll change the taste considerably.
1 tbsp soft cream cheese.
¼ tbsp. ground cinnamon.
Ice cubes to taste.
The directions are simple enough. Put all the ingredients in the blender, blend them and add ice cubes until you have the desired consistency.
Acai Smoothie
Acai is full of all kinds of antioxidants and omega-3. This can help improve the structure of your cell membranes and promote a smooth and healthy looking skin.
It can also help re-hydrate your skin, which also leads to better looking skin overall.
For this recipe you'll need:
Recipe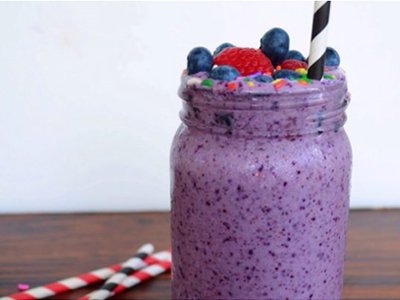 ½ avocado
1 cup of frozen acai berries
2 cups of almond milk, unsweetened. (You can use soy, rice, or even regular milk for this recipe as well)
Ice to taste
Sugar or artificial sweeteners to taste.
Directions:
Step 1.– Blend the milk and the acai berries at a low speed or until the drink is smooth.
Step 2.– Add the avocado and blend again, don't be afraid of using a higher speed this time.
Step 3.– Add ice until the drink acquires the desired consistency.
Carrot and Beet Beauty Drink
This healthy drink recipe for skin has been created specifically with skin rejuvenating properties in mind.
It has carrots, beets, lemon juice and ginger, a combination that can help slow down the appearance of wrinkles, increase the regenerative properties of your skin's cells and reduce the puffiness of your skin.
For this recipe you'll need:
Recipe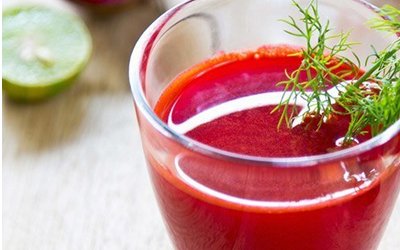 ½ lemon, juiced
2 cups of baby carrots
2 small beets. Boiled.
1 gala apple, cored.
1 strip of ginger.
Ice to taste.
This recipe requires a lot of blending so make sure to chop the ingredients into small pieces before putting them in your blender.
Blend the ingredients together, adding water if you feel like the mixture isn't blending easily enough. Once the mix starts blending nicely, drink it as a juice or add crushed ice in order to make a smoothie.
You're now armed with different recipes that can help you not only improve the appearance of your skin but can help you improve your overall diet, all while being absolutely delicious.
We hope you find these recipes and drinks not only tasty but also useful and that you found this list entertaining and informative.
If you have any questions, doubts or you have a recipe you want to share, leave a comment, we'd love to hear from you.
Don't forget to share this list with your friends and family.
Thank you for reading!